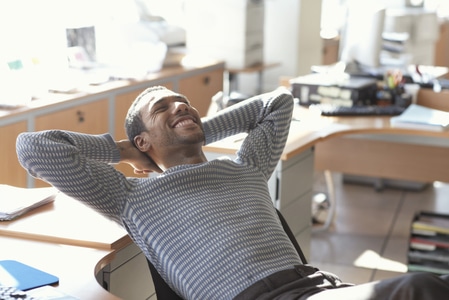 No Stress Closings​
A good lender can make your purchase the smooth and enjoyable experience it should be. A poor lender can rain on your celebration and turn it into a very frustrating process. Interest rates and loan charges are all important considerations when choosing a lender.
choose will be working with you for at least 30 days for one of the most important transactions of your life. You want to make sure the lender is a good fit.
Shop around.  Get recommendations from your realtor, family and friends.  Your Lawyer works with excellent lenders and can refer you to one or two in your area.  All financial issues being close to equal, we strongly recommend that you use a local lender recommended by someone who has successfully closed deals with that lender.
Once you are under contract, your lender will provide you with a Loan Estimate.  Get this to Your Lawyer right away to allow us to answer any of your loan questions and to track the Loan Estimate with the Closing Disclosures that you will receive as we move forward with the loan  underwriting process.
Your lender will be requesting quite a bit of financial documents needed for the loan underwriter to approve your loan.  At times, this may seem unduly burdensome and frustrating, but it is a necessary part of the process.  Be certain to timely provide all requested records so that we are not the cause of any closing delays.  Always reach out to Your Lawyers if you have any questions or concerns about the records you are being asked to turn over to your lender.
The appraisal is typically ordered by the lender shortly after the completion of the inspection and attorney review contingencies.  No sense paying for an appraisal until those contingencies are satisfied. Most appraisals come back at or above the purchase price.  If your appraisal comes in under the purchase price, the appraisal will be closely scrutinized by Your Lawyer, for errors. If there is insufficient basis to reverse  or the appraiser will not revise the report, the parties may need to make business decisions about pricing.  For FHA and VA loans, the inspector may also require the Seller to make repairs.  We do see rouge appraisals occasionally, but most come back as expected.
Once the tile work is competed and the lender has completed and distributed your Closing Disclosure, Your Lawyer can provide you with firmer closing numbers than the estimates provided at contract formation.  By at least the day before the actual closing, you should receive the final figures approved by the buyer, seller, their attorneys, the title company,  and lender.  Your Lawyer tries to get you the final figures sooner, but there are a number of parties that need to review and approve the final numbers and the process takes a bit of time.
For Buyers, Your Lawyer will be with you at the closing to review and explain the closing documents and make sure you enjoy a smooth closing.    For  Sellers, Your Lawyer will go over the closing documents and figures with you prior to closing, will over see the closing to address any issues that may arise. and will ensure that the proceeds are delivered to you via wire or title company check.
We look forward to working with your toward a smooth closing.
Mortgage Calculator​
---
Need to know how the interest rate changes affect your monthly principal and interest payments?
​We have it below:
​​Simply input the number of years of your loan, the interest rate and loan amount. By changing the variables in our calculator, you will have a better estimate of how much house you can afford. You can then print out the terms and accompanying amortization tables for your files.
Call Your Lawyer with any questions about the loan process.  Your Lawyers are here to help!
Below we are working to improve our interactive mortgage calculator and amortization table that will allow users to better understand their lending options. Stay tuned…